Biography
Meet SPEKTRA, the new, exciting project by BJ, one of the most prominent musical figures and a top class vocalist of the modern Brazilian hard rock scene. SPEKTRA is BJ's musical brainchild and his first own band project built from scratch featuring original music inspired by his vast range of influences including Journey, Foreigner, Winger and other Melodic and Hard Rock Masters delivering pure stadium rock melodies and high driven hard rock vibes. Music aiming straight for the hearts of Melodic Rock aficionados. Produced, directed and idealized by the legendary singer Jeff Scott Soto and Italian mastermind Alessandro Del Vecchio, SPEKTRA is coming to introduce BJ's amazing voice to a broad, international audience.
BJ is well known and respected in Brazil for his phenomenal vocal abilities and his work with Tempestt and other projects and collaborations but maybe even more recognised internationally, being a constant member of all of Jeff Scott Soto's bands and projects (Jeff Scott Soto Band, S.O.T.O.) since 2009 as a guitarist and backing vocalist and also a member of the latest iteration of Talisman (on keyboards and backing vocals) for their appearances in major European Festivals while he has recorded and released several albums with Soto, either as Jeff Scott Soto band (A Night in Madrid DVD and CD 2009, Damage Control, Loud and live in Milan 2019) or S.O.T.O. (Inside the Vertigo, Divak, Origami). Since 2014, he has also been the lead singer for the Greek hard rock band DangerAngel with whom he has recorded and released one album (All The Kings Horses). He has toured Europe and Latin America extensively while he has participated in most of the major Festivals including Sweden Rock, Graspop, Hard Rock Hell AOR, Monsters of Rock Cruise, Rock of Ages, Bang your head, etc. BJ has also released a solo album of covers containing music from his heroes and influences, titled "Acoustic Heroes".
In SPEKTRA, BJ meets his long time bandmates from Tempestt and the JSS Band Edu Cominato (Drums) and Leo Mancini (Guitars) as well as Henrique Canale (Bass) a well known Brazilian producer and composer.
BJ – VOCALS
BJ is the lead singer from the bands SPEKTRA,  Tempestt (Brazil) and DangerAngel (Greece). He is also the guitarist/keyboardist of the band SOTO, and the keyboardist /guitarist for the legendary Swedish band Talisman, both with the american singer Jeff Scott Soto. Besides having done more than 15 international tours in different countries, and continents, big festivals like the great music Festival Rock in Rio in 2017 and 2019 as a lead singer of the Heineken Starband. BJ also sang with great people of this business like Kip Winger, Eric Martin, Joe Lynn Turner, Billy Sheeran, Jimmy Jamison, Steve Augeri, Tim Ripper Owens and many others. BJ has a tribute album called "BJ Acoustic Heroes" on his discography, released in 2012, honoring his heroes in music. His brand new project, will be released in 2021 by the famous label Frontiers records! The band of melodic rock called SPEKTRA! BJ has a solid career with 9 cd's and 2 DVD's released worldwide.
---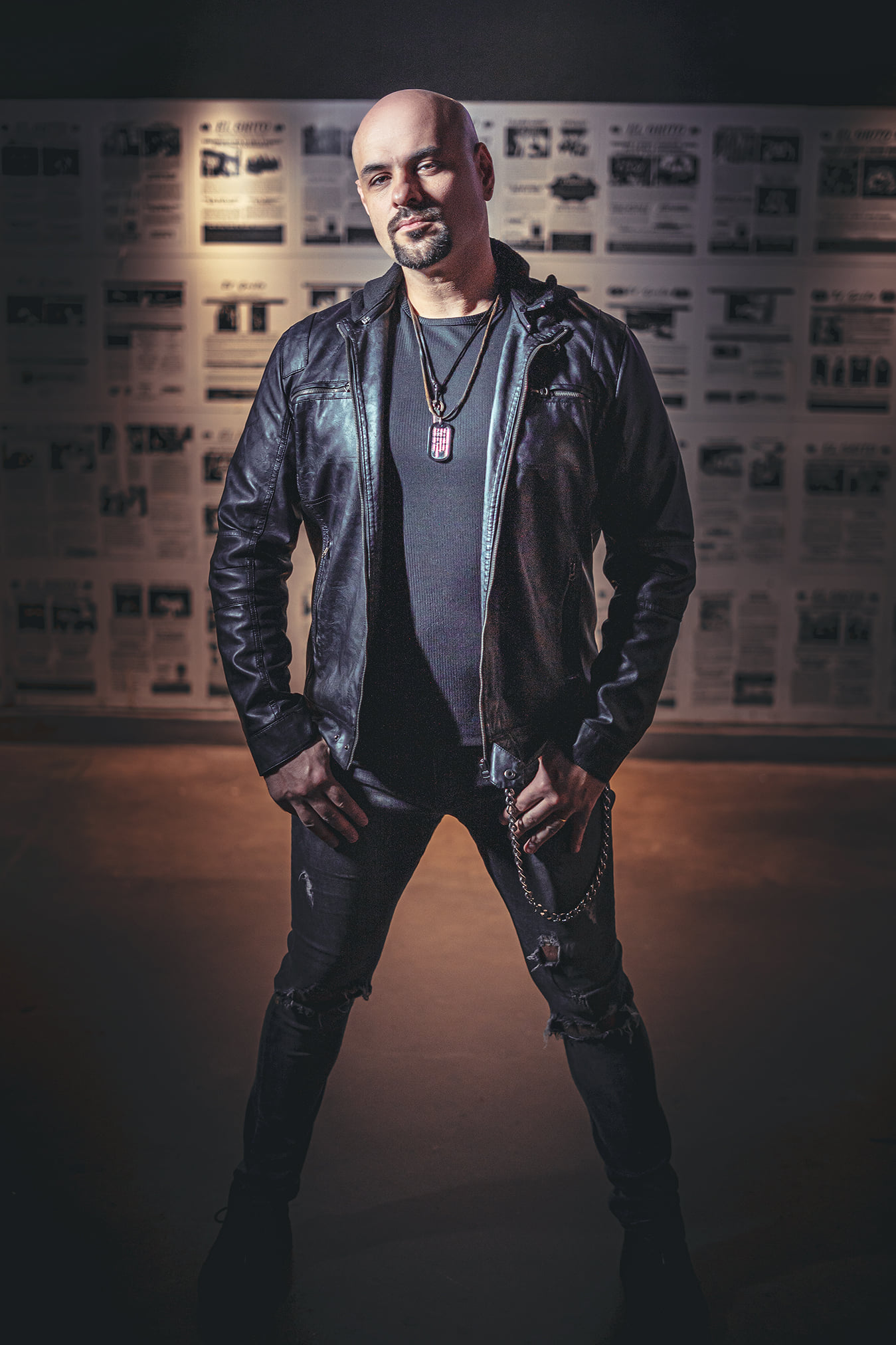 LEO MANCINI – GUITARRA
With more than 25 years of career, he took his music to the stages of Latin America, North America and Europe. Guitarist of the band Tempestt and Wizards, former guitarist of the bands Noturnall and Shaman, has 9 (nine) studio works and 3 (three) DVDs released in Brazil, Europe and Japan. The band Noturnall was formed by members of the band Shaman and the drummer Aquiles Priester and was present at Rock in Rio 2015 on the Sunset stage with the participation of Michael Kiske (Helloween). He produced his solo project with acoustic reinterpretations of great international hits from the 80s and 90s, "Acoustic Hits" and, with that, he obtained great recognition as a musician, arranger and music producer. His work was launched by Som Livre, a renowned Brazilian label. In 2017 he released "Acoustic Hits 2", this time by Sony Music. After being nominated for a Latin Grammy in four categories with his album "Acoustic Hits 2" (Sony Music), he gained prominence with his authorial song "Love Reaction" which had more than 300 thousand plays on Spotify. In 2019 he was invited to join Jeff Scott Soto's band and fulfill the dates of his tour that went through Brazil and Europe. In 2020, he was invited by the Baccarelli Orchestra to perform the show Acoustic Hits in Concert with 40 musicians from the institution in a large transmission via streaming. Leo Mancini is now part of the band Spektra, a new project by vocalist BJ that will be launched by the Italian label Frontiers Records.
---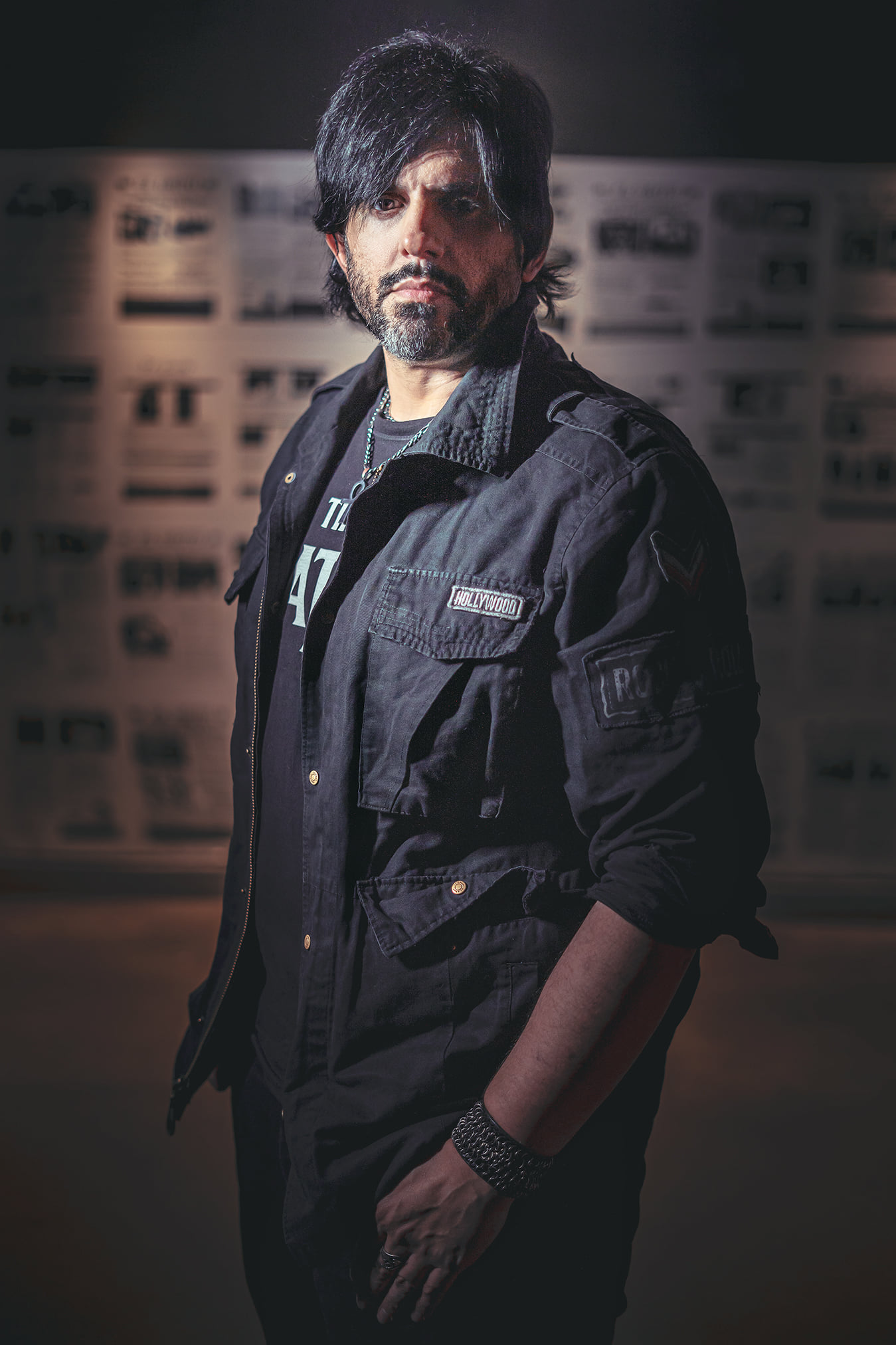 HENRIQUE CANALE – BAIXO
Henrique Canalle is a bass player and producer working professionally for more than 20 years in the business. Henrique was introduced to music very early, influenced by his mother, a musician as well. Got the bass for the very first time at the age of 13 and never looked back. His main influences on the bass are Steve Harris, Geezer Butler, Cliff Burton, Geddy Lee and many others. Later on he discovered his passion for audio production and went to a very respected audio school in Brazil and Latin America, the IAV. He built his own studio and worked with many bands from Brazil and Worldwide like Richie Kotzen, Jeff Scott Soto and many more. As a bass player he played with great names in Brazil, worked as a sideman for artists like: Jeff Scott Soto and Tim Reaper Owens. In 2019 he was invited to became SPEKTRA'S bass player, and here we are!!
---
EDU COMINATO – BATERIA
Edu started his passion for drums early in his life influenced by his father, a professional musician / drummer for 35 years. As a professional musician for 20 years Edu performed and recorded with many artists around the world. In all those years Edu jammed with names like: Billy Sheehan (Mr.Big), Eric Martin (Mr.Big), Paul Gilbert (Mr.Big), Richie Kotzen, Alex Skolnick (Testament), Gus G (Ozzy Osbourne), Joel Hoekstra (Whitesnake), amongst others. Since 2008, it has been touring the World with Jeff Scott Soto (Yngwie Malmsteen, Journey, Trans-Siberian-Orchestra, Sons Of Apollo) playing the best venues and festivals in the world. In 2009 recorded his first live DVD with Jeff in Madrid called "One Night In Madrid". In 2015 formed the band SOTO, intended to separate Jeff's solo career from a new musical adventure and consolidate members as a unit. SOTO has 3 albums released worldwide on major record labels, the latest one "Origami" in 2019 via Inside Out/Sony Music. In 2017 was invited to play 2 shows in Brazil with Metal Legend and former Queensryche singer/songwriter Geoff Tate, the band played the classic album Operation Mindcrime in its entirety for sold out crowds. After these 2 shows Edu was invited to join Geoff's band in other 2 tours, the Operation Mindcrime 30th anniversary tour in the UK/EU in 2018 and the Empire/Rage For Order Tour in the US in 2020.
---